Photos: Crisis Management
January 01, 2010 12:00 AM
Click to view larger photo with caption.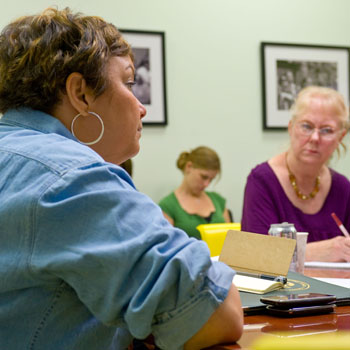 Tulane alumna Lisa Jackson, left, administrator of the U.S. Environmental Protection Agency, strategizes with experts during several meetings she held at Tulane on Monday (May 10) about the Gulf Coast oil crisis. She was in New Orleans dealing with EPA"s response to the oil leak. (Photo by Eric Vance of EPA)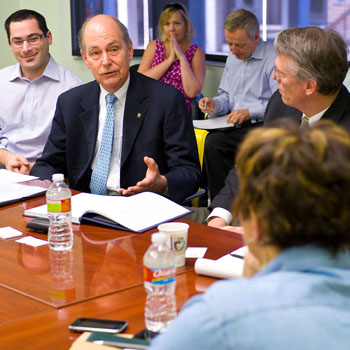 Jackson listens as Tulane business clinical professor Eric Smith, center, responds to her questions in a meeting at Tulane University Square. Smith is associate director of the Tulane Energy Institute. Jackson queried faculty members and policy experts about their views on long-term recovery from the oil leak.