Photos: Best and Brightest
January 01, 2010 12:00 AM
Click to view larger photo with caption.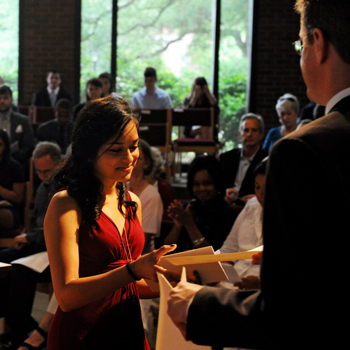 Sona Mohnot receives her pin and certificate at the Phi Beta Kappa induction ceremony on May 13 in Rogers Memorial Chapel. (Photos by Sally Asher)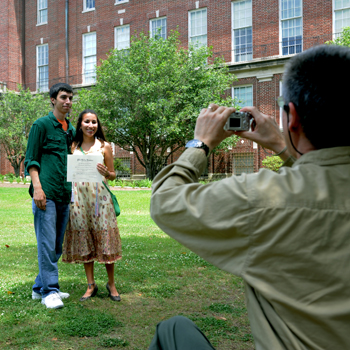 Capturing the moment, Elizabeth Lopez poses with her brother and her new Phi Beta Kappa certificate.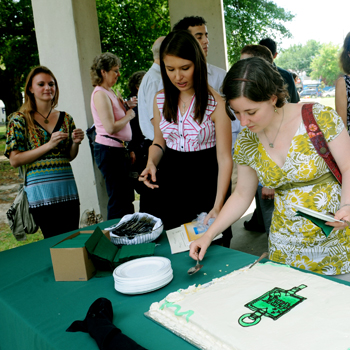 A cake designed with the Phi Beta Kappa logo honors the 62 senior undergraduates who became members of the prestigious organization in honor of their superior academic achievement in the liberal arts and sciences.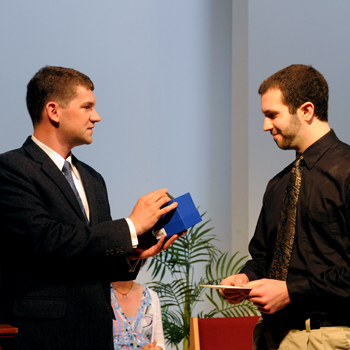 Micah Bluming, right, receives the Karlem Riess Memorial Award from Brian Brox, left, assistant professor of political science at Tulane and president of the Alpha of Louisiana chapter. The award goes to an outstanding inductee.