Photos: RaRa for Haiti
January 01, 2010 12:00 AM
Click to view larger photo with caption.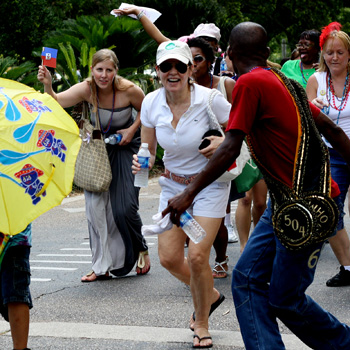 The second-line celebration gets under way on Saturday (May 22) at Audubon Park during the RaRa for Haiti fund-raising walk. Enjoying the event are, from left, Mary Palmer, student in the Tulane School of Social Work; Parker Sternbergh, social work staff member; and second-line leader Darryl Young, known as DancingMan504. (Photos by Joseph Halm)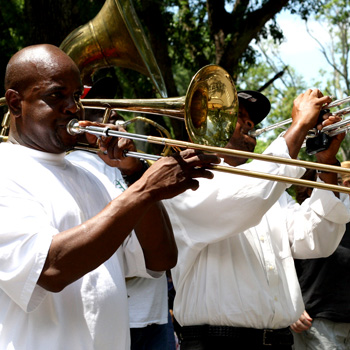 The KinFolk Brass Band plays for more than 100 walkers at the RaRa event, which raised $2,300 for two earthquake-relief programs in Haiti — Partners in Health and HeARTS for Haiti.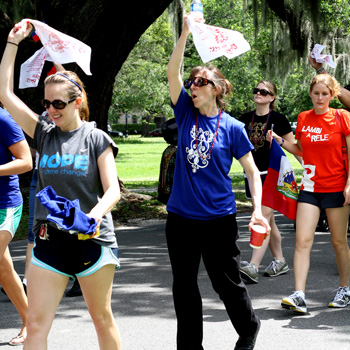 Joining in with the second-line to show her support for Haiti is Beverly Trask, center, in dark blue. Trask is associate professor in the Tulane theater and dance department.