Photos: Smith and Costner at Congress
January 01, 2010 12:00 AM
Click to view larger photo with caption.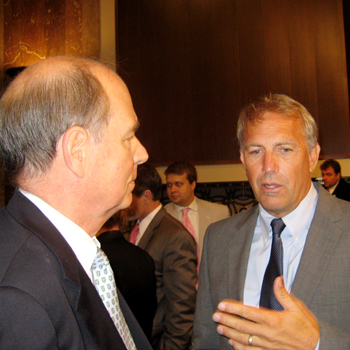 Finance professor Eric Smith, left, and actor and environmentalist Kevin Costner, right, meet after testifying in Washington on Thursday (June 17) before a Senate panel about the Gulf Coast oil spill. Costner promoted new technology that separates oil from water.(Photo by Margaret Owner)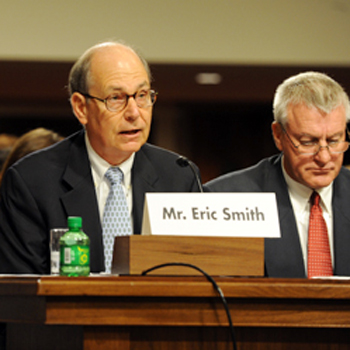 Smith, associate director of the Tulane Energy Institute in the A. B. Freeman School of Business, talks to senators about creating a national clearinghouse coordinated by Tulane to assess oil spill-related research.