Photos: Deep Subject
January 01, 2010 12:00 AM
Click to view larger photo with caption.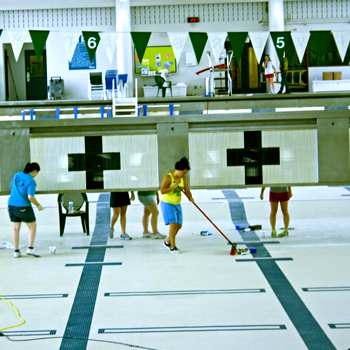 It"s an intriguing sight that only happens once a year, when the Reily Student Recreation Center pool is drained and scrubbed for the upcoming fall semester. (Photos by Tricia Travis)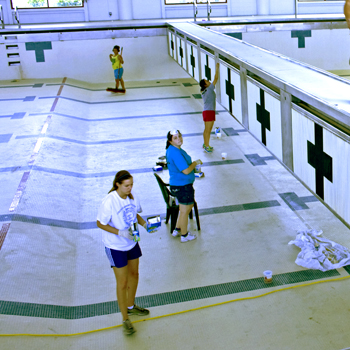 Reily"s student staff members in "Team Pool" take on the job, making their way across the bottom of the 50-meter pool that is popular for exercise and as the home of the Green Wave swimming and diving team.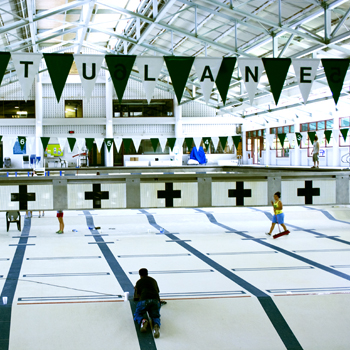 The pool project is part of the annual nine-day summer closure of the Reily Center, when top-to-bottom cleaning, painting and maintenance takes place. Forty-five Reily student workers were paid to organize and handle the work.