Photos: The Sweet Life
January 01, 2010 12:00 AM
Click to view larger photo with caption.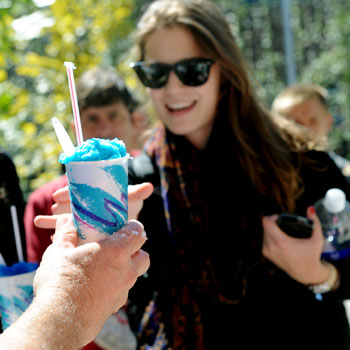 Students line up to receive free sno-balls to celebrate homecoming week at Tulane. (Photos by Sally Asher)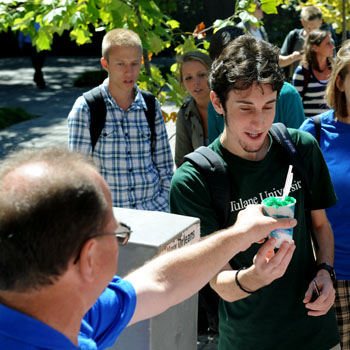 The Tulane Alumni Association and the Tulane Office of Alumni Affairs hand out free sno-balls to the Tulane community on Tuesday (Oct. 5) in Pocket Park on the uptown campus.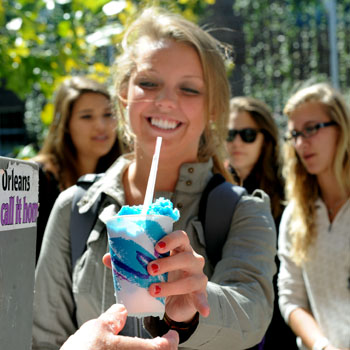 There"s nothing like a cool sno-ball on a sunny October day in New Orleans to put a smile on your face.