Photos: A Wall Welcome
January 01, 2010 12:00 AM
Click to view larger photo with caption.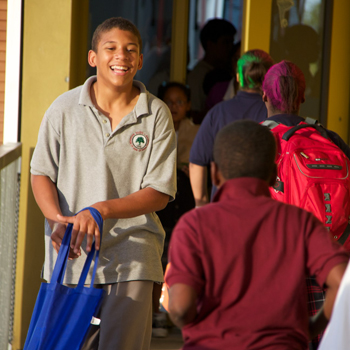 Children who are part of the Roots of Music program enjoy a fun-filled afternoon at Wall Residential College on Thursday (Oct. 28). Roots of Music is a free band program for middle school students in New Orleans. (Photos by Miranda Wheeler)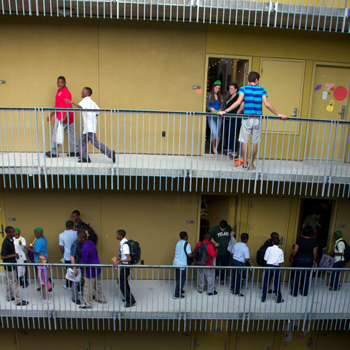 Thursday"s visit includes trick-or-treating at the student rooms throughout the residence hall. Face painting also was part of the event.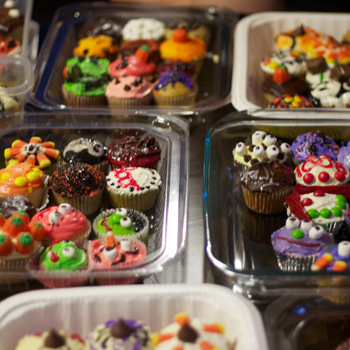 More than 100 children are treated to dinner and their choice of colorful Halloween cupcakes.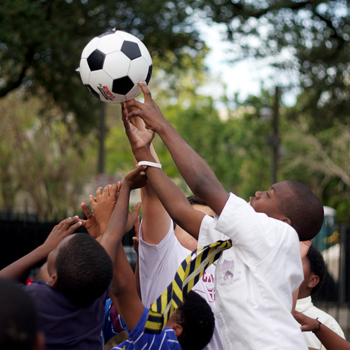 A spirited soccer game takes place on the lawn near the residence hall on the uptown campus.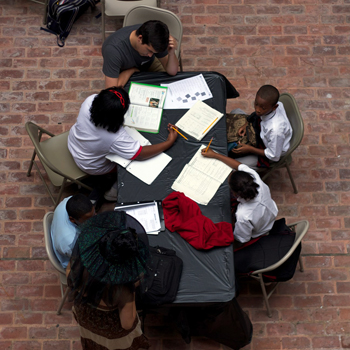 The group gets down to studies at tutoring time in the courtyard, led by students who reside at Wall. They tutor the Roots of Music group regularly. More student volunteers are needed to tutor, says Wall professor-in-residence Paul Colombo.