Photos: Spinning and Winning
January 01, 2010 12:00 AM
Click to view larger photo with caption.
Students line up when the "Wheelmobile," the promotional vehicle for "Wheel of Fortune," comes to campus on Monday (Nov. 8) for a chance to audition for the popular TV show. (Photos by Sally Asher)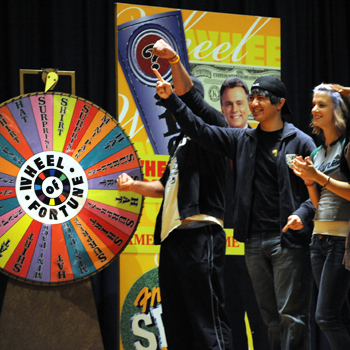 "Wheel of Fortune" is in search of good game players who are energetic, enthusiastic and fun for a special "College Week" of shows that will be taped in New Orleans in April.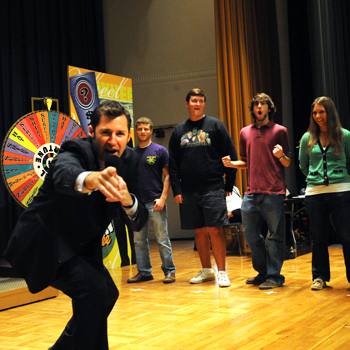 In McAlister Auditorium, students vie for the chance to be show contestants who will be spinning and winning trips, a new car or big cash in the Big Easy.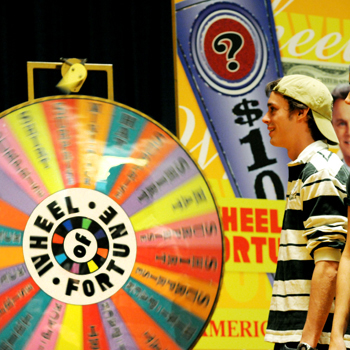 Participants are selected by random draw to come to the stage to audition for a chance to play on "Wheel of Fortune," America"s no. 1 syndicated show.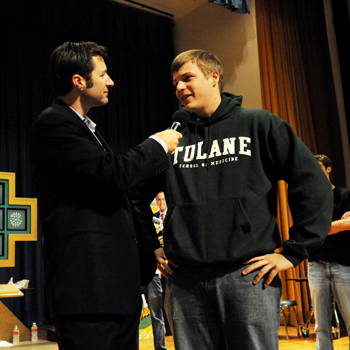 The majority of contestants who appear on "Wheel of Fortune" come out to "Wheelmobile" events in their hometowns, according to the show"s producers.