Photos: Star Struck
January 01, 2010 12:00 AM
Click to view larger photo with caption.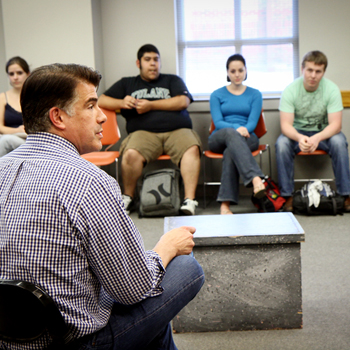 Television and Broadway veteran Bryan Batt, a 1985 Tulane graduate, coaches students in Ron Gural"s video production course on Tuesday (Nov. 16). (Photos by Guillermo Cabrera-Rojo)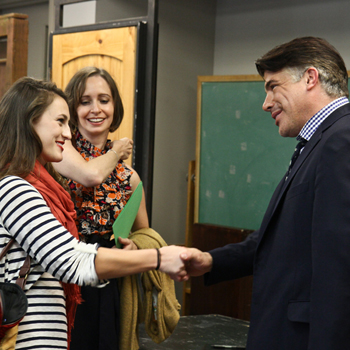 Lula Fotis, left, a sophomore film studies major, and Trina Beck, director of Newcomb-Tulane Co-curricular Programs, greet Bryan Batt, one of the stars of AMC"s "Mad Men." Batt was at Tulane as part of the John J. Witmeyer III Dean"s Colloquium, which brings successful alumni to campus to inspire students.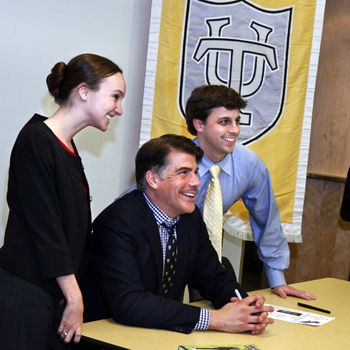 Star-struck members of the audience, Molly Green, Tulane class of "09, and Rhett O"Keefe pose for a photo with Bryan Batt at a book signing following the public interview.