Photos: Broadway Magic
January 01, 2010 12:00 AM
Click to view larger photo with caption.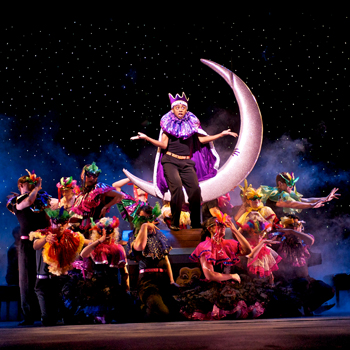 Griffin Collins and a troupe of Tulane musical theater students sing, "We"ve got magic to do — just for you," in a show in the Dixon Hall auditorium that had a two-night run on Nov. 19 and Nov. 20. (Photos by Michael Palumbo)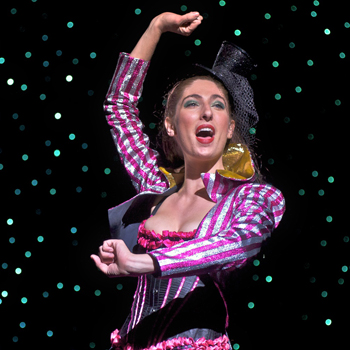 Eleanor Bernstein hits a high note as she sings "Lion Tamer" from
The Magic Show.
The 18 performers in the show are students of B. Michael Howard, professor and chair of the Newcomb Department of Music.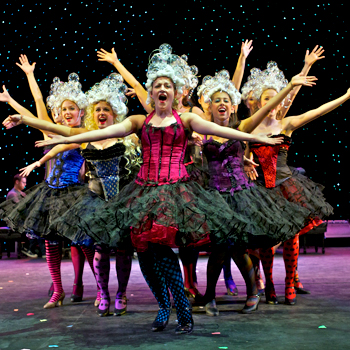 With suds atop their heads, Jennifer Marks and the female troupe sing "I"m Gonna Wash That Man Right Outta My Hair" from
South Pacific.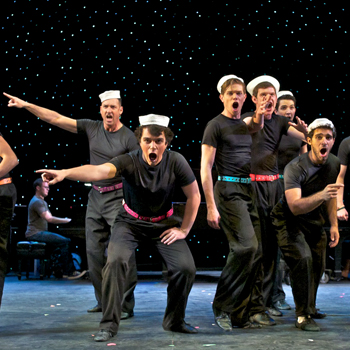 The male troupe sings the
South Pacific
hit "There Is Nothing Like a Dame." Students choreographed the dance numbers for the show, which was the final project in this semester"s musical theater workshop course.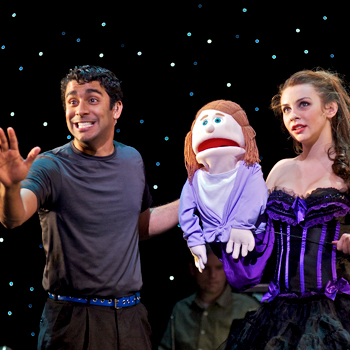 Mathew Irimpen and Lily Maroni sing "It Sucks to Be Me," along with puppets in the popular humorous number from
Avenue Q.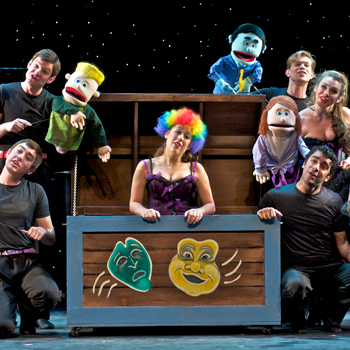 Avenue Q,
a musical about real life — finding a job, losing a job, getting an apartment, getting kicked out of an apartment, being different, falling in love — seems to resonate with the "Troupe du Howard."