Insider: Aspiring video directors wanted
December 31, 1969 6:00 AM
|
Think you could direct a 10-second video that tells why Tulane University is world-class? If so, we're looking for you!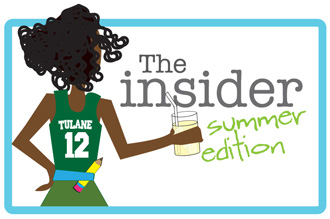 The Times Higher Education magazine is hosting a short-video competition open to students, faculty and university staff in preparation for the launch of the 2012-13 World University Rankings.
Up for grabs is an iPad and the chance for your video to be featured on the rankings website, which is viewed by a global audience … ahem, millions of people!
Interested? Get the rules here. The deadline for submissions is Sept. 4.
And if you'd like to develop your video skills before taking on this project, there are plenty of how-to tips out there on the Net. Here are a few sites you might want to check out:
• Camcorder.com
• bhphoto.com
• videomaker.com
Have you got news for the Insider? Email insider@tulane.edu today!